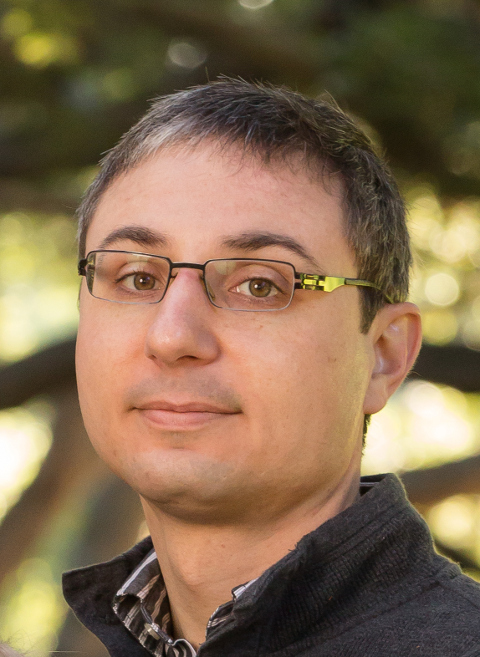 Curriculum Vitæ - Teaching - Projects - Publications - Talks - Activities
I am an Assistant Professor and head of the Scalable Software Systems Lab in the School of Computing at the University of Utah. My interests include Distributed Systems, Operating Systems, and Databases. I'm passionate about designing and building systems that allow large-scale applications to access data more intensively than has been possible in the past. My dissertation work, Fast Crash Recovery in RAMCloud provides durability and availability in a large-scale distributed DRAM-based storage system with the same price and energy consumption as today's volatile caches. Overall, it enables the use of DRAM as fault-tolerant large-scale data center storage which is 50 to 5,000 times faster than other data center storage systems.
Formerly, I was a Postdoctoral Researcher in the databases group at Microsoft Research. Before that, I earned my Ph.D. at Stanford University working as a part of the RAMCloud and the Secure Computer Systems labs.
Students
Current

Ankit Bhardwaj, PhD 2023 expected
Mazhar Naqvi, PhD 2023 expected
Chinmay Kulkarni, PhD 2021 expected
Tian Zhang, PhD 2020 expected
Joe Novak, PhD 2018 expected (Co-advised with Sneha Kasera)
Mohammed Al-Mahfoudh, PhD 2018 expected (Co-advised with Ganesh Gopalakrishnan)

Alumni

Aaron Langford, BS 2018, now at Instructure
Sara Moore (Adamson), BS 2018, now at InsideSales
Aniraj Kesavan, MS 2017, now at LinkedIn
Teaching
Projects
Current
Sandstorm/Splinter - A multi-tenant in-memory key-value store that operates on microsecond time scales with millions of operation per second while letting mutually distrusting tenants push extensions to it at runtime to customize its operations and data model.
LSM-SIM - A trace-driven web cache simulator designed to simulate common and advanced eviction and memory management policies for large-scale in-memory caches, like memcached.
Past
Publications
Refereed conference and journal publications
Refereed workshop publications
Jared Plumb, Sneha Kasera, and Ryan Stutsman. Hybrid Network Clusters Using Common Gameplay for Massively Multiplayer Online Games. In Foundations of Digital Games, FDG '18, 2018.
Jared Plumb and Ryan Stutsman. Exploiting Google's Edge Network for Massively Multiplayer Online Games. In IEEE 2nd International Conference on Fog and Edge Computing, ICFEC '18, 2018.
Tian Zhang and Ryan Stutsman. JavaScript for Extending Low-latency In-memory Key-value Stores. In Proceedings of the 9th USENIX Conference on Hot Topics in Cloud Computing, HotCloud'17.
Aniraj Kesavan, Robert Ricci, and Ryan Stutsman. To Copy or Not to Copy: Making In-Memory Databases Fast on Modern NICs. In 4th Workshop on In-memory Data Management, IMDM'16.
Mohammed Al-Mahfoudh, Ganesh Gopalakrishnan, and Ryan Stutsman. Toward Bringing Distributed Systems Design Upon Rigorous Footing. In IEEE Workshop on Formal Methods and Integration, FMi'16.
Mohammed Al-Mahfoudh, Ganesh Gopalakrishnan, Ryan Stutsman. Toward Rigorous Design of Domain-specific Distributed Systems. In Proceedings of the 4th FME Workshop on Formal Methods in Software Engineering, FormaliSE'16, Austin, TX, USA, 2016.
Ryan Stutsman and John Ousterhout. Toward Common Patterns for Distributed, Concurrent, Fault-Tolerant Code. In Proceedings of the 13th USENIX Conference on Hot Topics in Operating Systems, HotOS'13, Berkeley, CA, USA, 2013. USENIX Association.
Stephen M. Rumble, Diego Ongaro, Ryan Stutsman, Mendel Rosenblum, and John K. Ousterhout. It's Time for Low Latency. In Proceedings of the 13th USENIX Conference on Hot Topics in Operating Systems, HotOS '11, pages 11-15, Berkeley, CA, USA, 2011. USENIX Association.
Stephen M. Rumble, Ryan Stutsman, Philip Levis, David Mazières, and Nickolai Zeldovich. Apprehending Joule Thieves with Cinder. In MobiHeld '09: Proceedings of the 1st ACM workshop on Networking, systems, and applications for mobile handhelds, pages 49-54, 2009.
Jad Naous, Ryan Stutsman, David Mazières, Nick McKeown, and Nickolai Zeldovich. Delegating Network Security with More Information. In Proceedings of the 1st ACM Workshop on Research on Enterprise Networking, WREN '09, pages 19-26, 2009.
Christian Grothoff, Krista Grothoff, Ludmila Alkhutova, Ryan Stutsman, and Mikhail Atallah. Translation-Based Steganography In Proceedings of Information Hiding Workshop, IH 2005, pages 213-233. Springer-Verlag, 2005.
Unrefereed publications
Dissertation
Durability and Crash Recovery in Distributed In-Memory Storage Systems. PhD thesis, Stanford University, Stanford, CA, USA, December 2013.
Talks
Bare-Metal Extensions for Multi-Tenant Low-Latency Storage. Invited Talk, INRIA Rennes, 2018.
Massive Main Memory for the Masses. Invited Talk, EPFL, 2018.
Experience with Rules-Based Programming for Distributed, Concurrent, Fault-Tolerant Code. USENIX ATC'15.
Fast Crash Recovery in RAMCloud. SOSP '11.
Lost in Just the Translation. ACM SAC '06.
Activities